In a world teeming with opportunity and innovation, the allure of entrepreneurship has never been stronger. Small businesses have emerged as the backbone of our global economy, fostering creativity, driving innovation and fueling job growth. Behind every small business lies a story of passion, vision and determination and the dream of financial independence. It is a dream that transcends borders and demographics, a dream that knows no bounds and a dream that, with the right approach, can lead to remarkable prosperity. Small businesses may be modest in size, but their potential for growth is boundless. They are the fertile ground where ideas take root, where hard work and ingenuity sprout into success stories that inspire us all. In fact, some of the most iconic and influential companies in the world today started as small businesses in someone's garage or spare room. Think of Apple, Amazon or Google—each began as an ambitious venture, fueled by the dreams of their founders.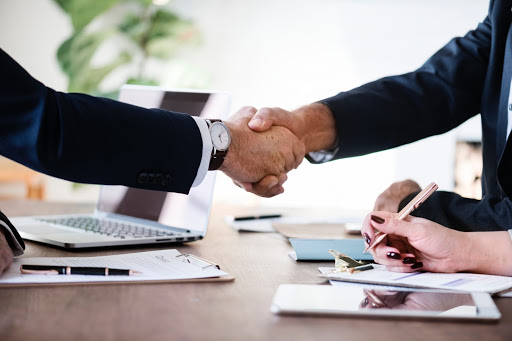 What separates those who succeed from those who falter on this entrepreneurial journey? It often comes down to a combination of factors, starting with a clear vision. A small business with a well-defined purpose and a roadmap for achieving it is far more likely to thrive. Dreams are powerful motivators, but they need structure to become a reality. Alongside vision, dedication is key. Success rarely happens overnight and the path to prosperity is often paved with challenges. Perseverance and resilience are the qualities that will carry you through tough times and setbacks. Moreover, it is crucial to embrace innovation and adaptability. In today's rapidly changing business landscape, staying relevant and meeting evolving customer needs is paramount. Small businesses that are nimble and open to new ideas are better positioned to flourish. The power of technology cannot be underestimated in this regard. From e-commerce platforms to digital marketing strategies, technology can be a game-changer for small businesses looking to expand their reach.
Additionally, fostering a strong support network is vital. Seek out mentors and advisors who can provide guidance and wisdom based on their own experiences. Collaboration with other businesses and building a loyal customer base can also be instrumental in your journey toward prosperity. Of course, financial acumen is crucial. Sound financial management, including budgeting, tracking expenses and seeking funding when necessary, is the backbone of any prosperous business. It is essential to understand your cash flow, manage debt wisely and plan for the long term. In the end, you could try this out path to prosperity as a small business owner starts with a dream, but it is nurtured by vision, dedication, innovation, adaptability, a strong support network and financial savvy. The road may be challenging, but the rewards are boundless. Small businesses have the potential to transform lives, communities and industries. So, dare to dream big and take that first step today. Your journey to prosperity has already begun and the possibilities are limitless. Small business, big dreams—it is a winning combination.